Gadapee Family Sugarhouse, LLC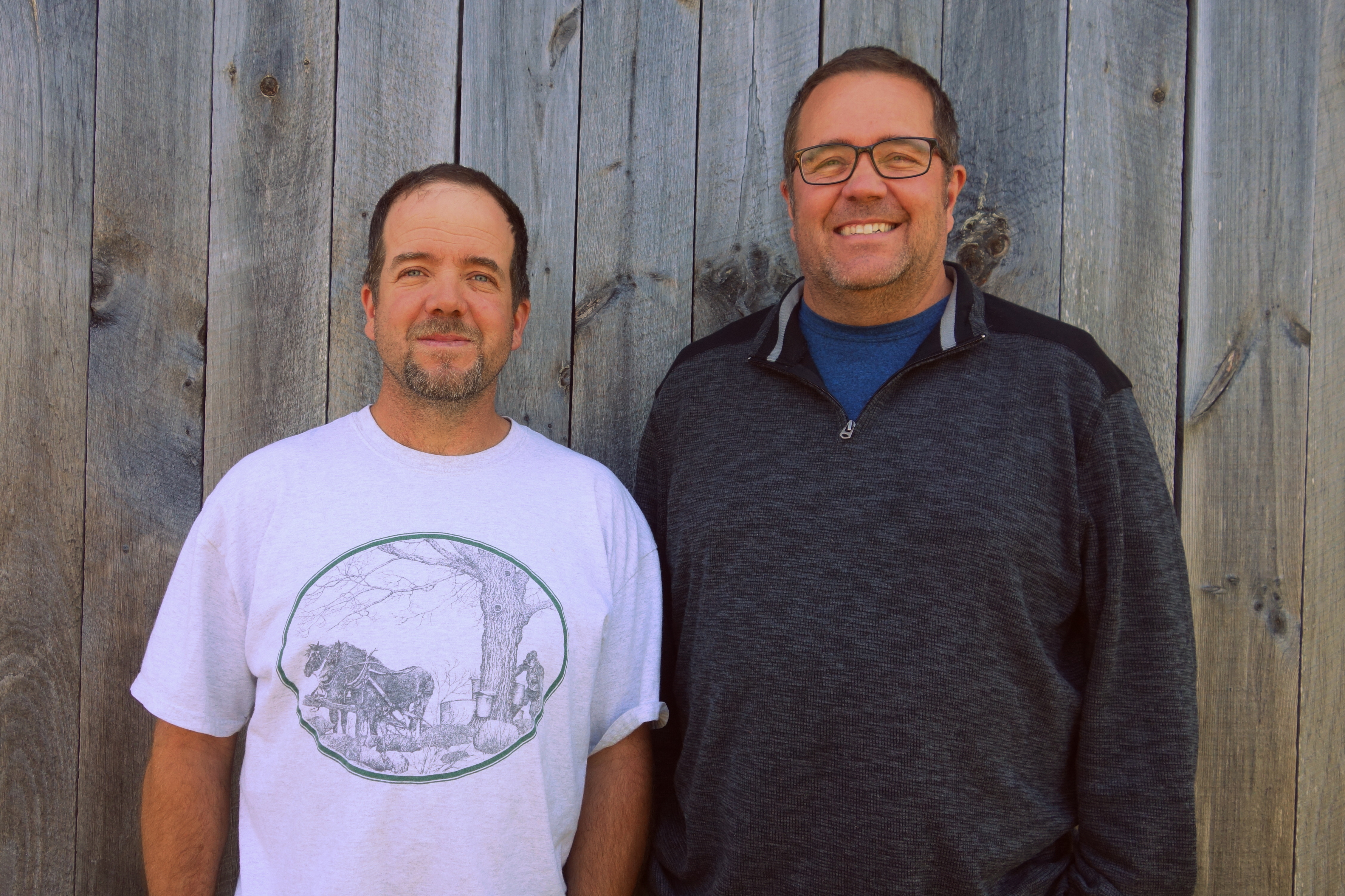 Owners: Keith Gadapee and Kevin Gadapee
Years in Business: 30
Number of Taps: 6,500
Maple Products Produced:
Maple Syrup, Sugar, Cream, Sprinkles, Candy and Maple Gift Boxes
Where to Find Products:
Online website
https://www.gadapeefamilysugarhouse.com/, Three Ponds, Danville Restaurant & Inn, Sugar Ridge Campground, their maple sprinkles are also used at Milkhouse Ice Cream in St. Johnsbury, Vermont.
They can also be found at the Caledonia County Fair in Lyndonville, the Autumn on the Green in Danville, during the local Maple Festival, and they have a local shop that is always open at the at their home on Crystal Avenue in Danville.
Brothers Keith and Kevin Gadapee have owned and operated their family business, Gadapee Family Sugarhouse LLC, since 1991. The sugarhouse is tucked away on a back country road in Danville, Vermont, a place the Gadapee's have called home for generations.
We are part of the Northeast Kingdom and making maple syrup and maple products is a way of life for us. What began as a hobby, tapping just a few hundred maple trees in our backyard, soon turned into a passion for us. We now use modern technology including pipeline and vacuum systems to collect sap from 6000 trees.
Vermont holds name recognition and quality reputation for its most famous agricultural product. It's also the top producer of pure maple syrup in the country by quantity. Here at Gadapee Family Sugarhouse, we are proud to uphold this high reputation as we strive to produce the best tasting maple syrup and maple products for consumers.
You can find us at our area Farmer's Markets and local festivals or you can
call us,
email us or
directly order from our website. We hope to offer our great tasting maple products for generations to come and are committed to fair prices for all of our customers.
We love Vermont's reputation for its superior maple products and we are proud to contribute to this tradition. Utilizing strong family commitment to our community and customers we are dedicated to producing the highest quality maple syrup found anywhere in the world. We take pride in managing our 250 acres of maple trees so that they are healthy and will continue to produce syrup for generations to come.